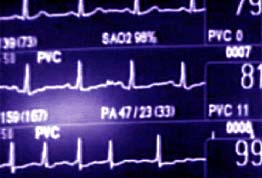 Welcome to DoctorLawyerWatch.com
UNHEALTHY DIAGNOSES OF THE HIGH DESERT OUTBACK OF THE AMERICAN DREAM
Updated 2-21-2017
BREAKING NEWS AND THEN SOME—>
¡Viva Chávez!
César Chávez Celebration XV / Celebración de César Chávez XV
Wednesday 29 March 2017 / Miércoles 29 de Marzo 2017
2017 info and highlights from the record-breaking 2016 event at Circus Circus Reno
HAPPY NEW YEAR / Feliz Año Nuevo
Frohe Weihnachten und beste Wuensche fuer 2017
Happy High Holly Days to all
Merry Christmas/Kwanzaa/Solstice/Festivus/Chanukah
Hope you and yours enjoyed enthralling Thanksgibleting.
11-24-2016 — 142 years ago on Thanksgiving Thursday,
Barbed wire was patented (11-24-1874).
On 18 Jan. 1813, Joseph Glidden, inventor of barbed wire, was born.
The west was never the same. Likewise here.
Stick with The Barbwire to sharply point out the awful truth. Always here.
Kate Smith & Lady Gaga
Barbwire by Barbano / Expanded from the 2-14-2017 Sparks Tribune
The Gorsuch Nonesuch: Poison Annie's Revenge
Barbwire by Barbano / Expanded from the 2-7-2017 Sparks Tribune
On Nov. 23, 2014, after revelations by The Barbwire/Sparks Tribune, the Reno News & Review and the Reno-Sparks NAACP, Assemblymember Ira-Hansen, R-Sparks, resigned as speaker-designate of the Nevada State Assembly.
On April 11, 1968, President Lyndon B. Johnson signed into law the Civil Rights Act of 1964, famously remarking "We have lost the south for a generation."


On April 10, 1947, Brooklyn Dodgers president Branch Rickey announced he had purchased the contract of Jackie Robinson from the Montreal Royals.
POOR DENNY'S ALMANAC 11-21-2013 — On this date in 2004, Ray Hagar and Sandi Wright reported in the Reno Gazette-Journal that local schools attended by low income students tended to be the most poorly maintained schools.
THE BARBWIRE RESPONDS: So what else is new? Over the decades, the RGJ has done a sterling job investigating separate but unequal health care and education. Alas and alack, nothing much ever changes on the High Desert Plantation. For a quick sad summary, see the Barbwire of April 2, 2006 (updated periodically).

Breaking News and Bulletins—>
Nov. 21, 2013: State Senate Majority leader Mo Denis, D-Las Vegas, headlines Reno informational meeting regarding Driver's Authorization Cards
Nov. 23: FOUR Immigration Reform marches in Reno

Immigration Shifts Political Power
AP-Las Vegas Sun / 11-20-2013
CLINGING TO THE LEDGE: SB457 (municipal election ward voting for Henderson, Reno, Sparks and Carson City) comes before the Assembly Legislative Operations and Elections Committee on May 7 along with SB458 (uniform election act) and SB325 (plain language ballot). Read more about them here and in the May 23 Barbwire, above. Show up and if you can't —> turn on, tune in and tell a friend.

Be well. Raise hell. / Esté bien. Haga infierno.
(Pardon my Spanglish.)