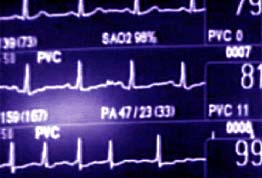 Welcome to DoctorLawyerWatch.com
UNHEALTHY DIAGNOSES OF THE HIGH DESERT OUTBACK OF THE AMERICAN DREAM
BREAKING NEWS AND THEN SOME—>
Happy Thanksgibleting to you and yours.
11-24-2016 — 142 years ago on Thanksgiving Thursday,
Barbed wire was patented on 11-24-1874.
Stick with The Barbwire to sharply point out the awful truth. Always.
On Nov. 23, 2014, after revelations by The Barbwire/Sparks Tribune, the Reno News & Review and the Reno-Sparks NAACP, Assemblymember Ira-Hansen, R-Sparks, resigned as speaker-designate of the Nevada State Assembly.
---
In Memoriam: John Fitzgerald Kennedy, 5-29-1917/11-22-1963
On April 11, 1968, President Lyndon B. Johnson signed into law the Civil Rights Act of 1964, famously remarking "We have lost the south for a generation."


On April 10, 1947, Brooklyn Dodgers president Branch Rickey announced he had purchased the contract of Jackie Robinson from the Montreal Royals.
POOR DENNY'S ALMANAC 11-21-2013 — On this date in 2004, Ray Hagar and Sandi Wright reported in the Reno Gazette-Journal that local schools attended by low income students tended to be the most poorly maintained schools.
THE BARBWIRE RESPONDS: So what else is new? Over the decades, the RGJ has done a sterling job investigating separate but unequal health care and education. Alas and alack, nothing much ever changes on the High Desert Plantation. For a quick sad summary, see the Barbwire of April 2, 2006 (updated periodically).

Breaking News and Bulletins—>
Nov. 21, 2013: State Senate Majority leader Mo Denis, D-Las Vegas, headlines Reno informational meeting regarding Driver's Authorization Cards
Nov. 23: FOUR Immigration Reform marches in Reno

Immigration Shifts Political Power
AP-Las Vegas Sun / 11-20-2013
CLINGING TO THE LEDGE: SB457 (municipal election ward voting for Henderson, Reno, Sparks and Carson City) comes before the Assembly Legislative Operations and Elections Committee on May 7 along with SB458 (uniform election act) and SB325 (plain language ballot). Read more about them here and in the May 23 Barbwire, above. Show up and if you can't —> turn on, tune in and tell a friend.

Be well. Raise hell. / Esté bien. Haga infierno.
(Pardon my Spanglish.)